Firefighter Incident & Accountability Systems
A well-designed and implemented firefighter accountability system protects you and your department. Vital information is quickly obtained from our custom firefighter accountability tags. Information on how many firefighters you have on scene, their level of qualification, what apparatus they arrived on, and even medical alerts and allergies are all accessible at a glance through our incident command systems. These fire department accountability systems are available in a variety of customizable options to fit your department's unique needs.
Used in conjunction, incident command systems and firefighter accountability tags allow the fire incident commander to efficiently track all of the fireground tactics and crews working at an emergency scene. Our command boards are also available in a firefighter passport accountability option. We have the quality firefighter tags, plates, decals, and command boards that your department needs in order to maintain the highest accountability standards.
What Is The Goal Of Your Firefighter Accountability System?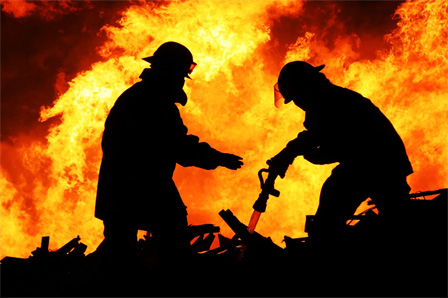 Easily accessible accountability information on the exact whereabout of your fire crew on scene is of utmost importance. You want to know which crews are working where within a hazardous structure or sector and how long they have been in and on air. Some of our most popular accountability products include:
The information provided by our firefighter accountability tags and command board systems, gives your rapid intervention or F.A.S.T. team a starting point if someone does not come out promptly or if you have a collapse and your fire crews become trapped.
Getting your firefighters out quickly in the event of a problem should be the goal of your accountability system. Contact us to place an order today.