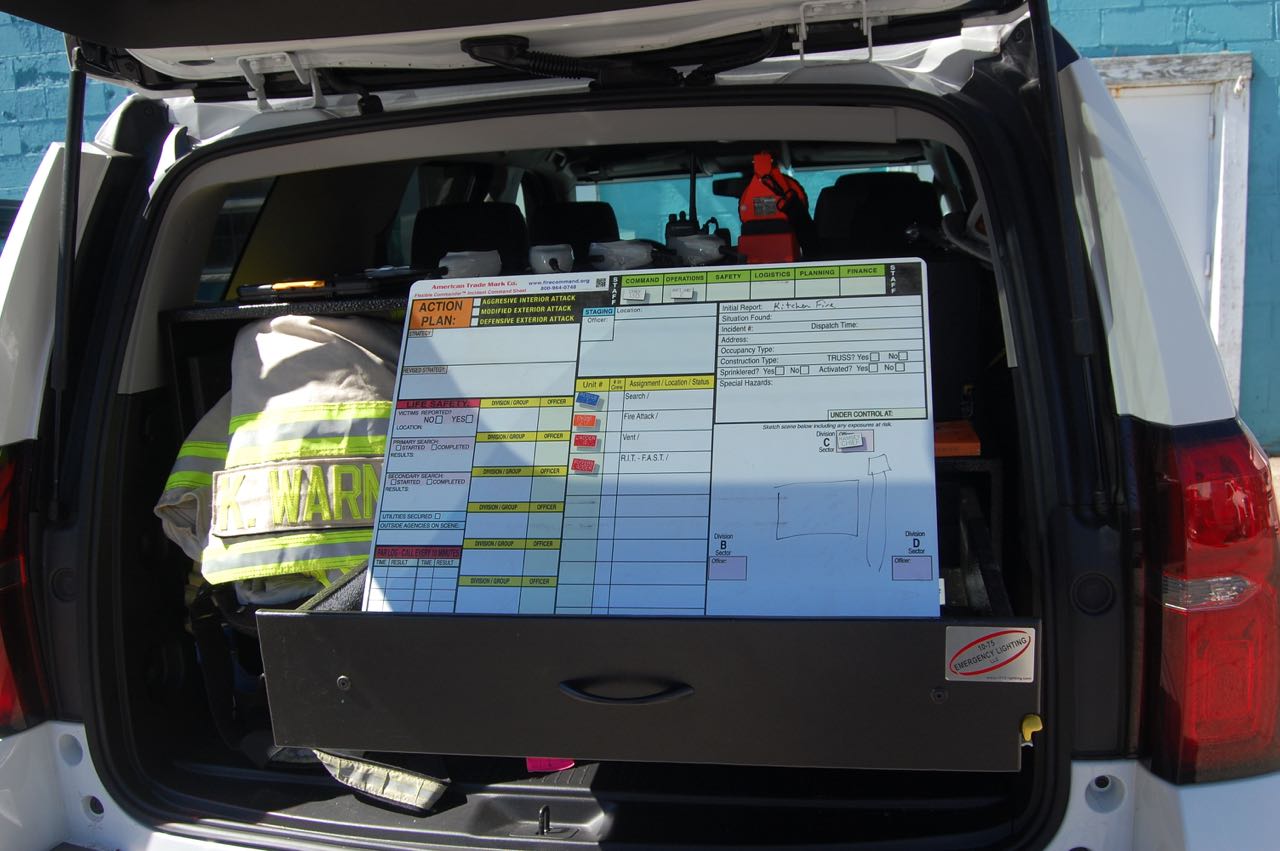 American Trade Mark Co., a New Jersey based firefighter accountability and scene safety product supplier, is pleased to announce the development and release of its latest incident command board design, The Steel Commander™.
The Steel Commander™ was created specifically to be used in the back of a command vehicle where space for a traditional command station may be limited. This command board also include additional improvements such as a tactical worksheet rather than the blank dry erase board that is typically used.
The need for a variety of different sizes and styles of command boards was evident in the marketplace. This specific product was created because the industry demanded a practical solution to the space constraints while working out of the back of a vehicle, but they desired a more robust organizational design rather than a blank whiteboard.
The worksheet is used to record your Personnel Accountability Reports, Officer, Crew & Apparatus assignments.
An area to sketch the scene including sector assignments is also included.
The Steel Commander™ is compatible with Expo 2™ dry erase markers.
The 18″ x 24″ size fits most cabinet set-ups, but any size can be custom ordered.
The Steel Commander™ includes 50 custom engraved magnetic tags and a case to store them.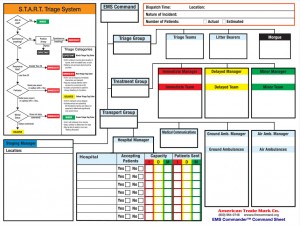 Any fire department who wants to replace their dry erase board with a more useful solution should consider bringing that vision to life with The Steel Commander™.
American Trade Mark Co. specializes in creating customized personnel accountability and incident command products for first responders, such as The Steel Commander™, Case Commander™, and K.I.S.S. Commander™, and many more styles, sizes and layouts. Each command board can be ordered to meet the exact specifications of any fire or EMS department.
For more information, on The Steel Commander™, please visit our online catalog or call American Trade Mark Co. at (800) 964-0748 to place an order.