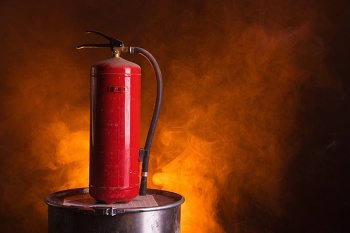 Limit chemical exposure hazards in your firefighters with accountability tags from American Trade Mark. Knowing who is where when dangerous health hazards are uncovered is essential. You want to make sure everyone is aware and prepared.
We offer these easy-to-use tools to fire departments nationwide to help keep your first responder crews safe.
Firefighter Tags?
Firefighter accountability tags help keep track of who is onsite and where they are during a call. The first apparatus to arrive becomes the safety check-in point. Each firefighter has two highly visible, heavy-duty ID tags. Upon check-in, one tag stays with the incident command post while the other tag stays clipped in a visible position on the firefighter or first responder.
How Tags Help In Chemical Exposure Situations
Helps Incident Command Keep Track Of Firefighters
Improves Overall Fireground Communication
Reduces Exposure To Dangerous Chemicals Onsite
Pinpoints Who Is Nearest To Discovered Chemical Hazards, Like Asbestos
Reduces The Risk Of Long-Term Respiratory Hazards & Chemical Burns
IC Can Verify That At-Risk Crews Know Proper Decontamination Procedures
Firefighters Can Be Kept From Excessive Time Near Exposed Hazards
Chemical Hazard Protection
Incident control manages a lot of variables at an active site. Firefighter tags can help incident commanders get the right information to the people who need it at the right times. Communicate information about new or existing respiratory hazards, chemical burn threats, toxic environments, and other health risks as they are discovered.
By keeping the right remembers informed or away from possible risks, you can reduce or even prevent unnecessary chemical exposures.
Firefighter Tags Keep Firefighters Safer
Firefighter safety is of utmost importance. Accountability tags allow IC to know who has checked in and who has not checked out from an area. Our customized, economy, or passport type tags can help you make sure crews exposed to dangerous chemicals get the care they need, quickly.
Reduce Chemical Exposure In Your Firefighters
Provide more protection for your department and first responders with firefighter tags from American Trade Mark. Place your order today or contact us to find out more about your customization options and coordinating incident command systems.