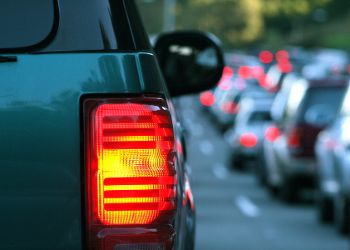 Motor vehicle accidents happen every day. In order to protect first responders like firefighters, police, and EMS teams, it's important to manage car accident scenes carefully. We've put together five incident management tips to help you increase both driver and EMS safety.
Increase Visibility By Roping Off The Area
Communicate Clear Roles To All Responders
Implement Incident Command Boards & Systems
Control Traffic Flow To Prevent Secondary Accidents
Wear Brightly Colored Clothing
1. Safely Mark Off The Accident Scene
When emergency personnel arrives at the scene, the first step is to mark off and limit access to the area. You want other drivers and pedestrians to understand where the accident has taken place. Remember to give a wide berth so that police, firefighters, and EMS personnel can navigate the scene without having to worry about other moving vehicles on the road.
2. Assign Clear Communicate Roles
Many departments may arrive and work together. Incident commanders should be able to manage and delegate information clearly. Practice communication roles regularly. Everyone should know who to report information to. This reduces the types of confusion that can cause injury or delay treatment.
3. Use Incident Command Boards & Systems
Make keeping track of everything that is going on easy by using incident command and personnel accountability systems. Accountability tags can make sure you know who is at the scene, where they are, and what they are doing. Dry-erase command boards help you keep track of a changing car accident scene and the flow of information.
4. Control Traffic Flow
Prevent additional car crashes and first responder injuries by controlling the flow of traffic. Many drivers do not realize that an accident has taken place until they are almost on top of it. Signage and trained personnel can alert oncoming traffic well in advance of the scene.
5. Wear Brightly Colored Clothing
Police officers, firefighters, and EMS workers can get hit while responding to car accidents. Make sure to use brightly colored clothing, like reflective safety vests, that make your teams easier to spot.
Order Auto Incident Management Tools
We can help you with incident management products that make car accidents safer for your first responders. Contact us at American Trade Mark today to place your order or ask about our custom command board layouts.