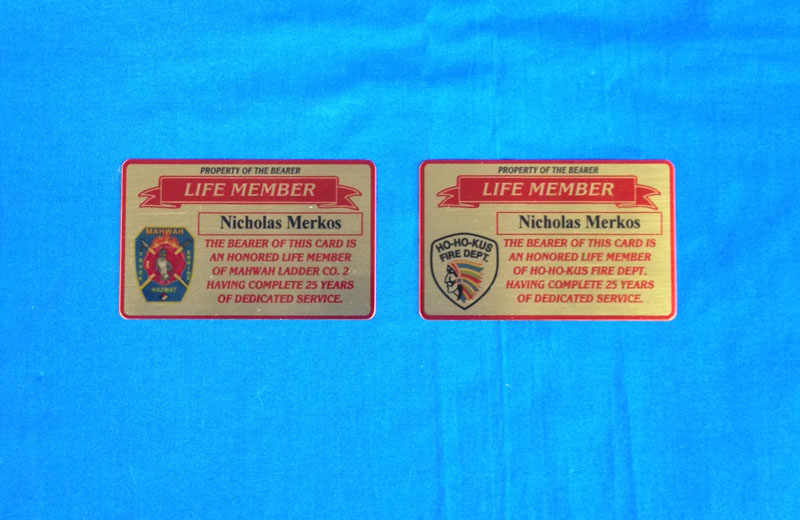 American Trade Mark offers a way to honor first responders with custom member cards. Firefighters and police officers are some of the hardest working people in this nation. Every day, these brave citizens put their lives on the line to ensure that their communities stay safe. Some even give their lives in their dedication to protect the people they serve.
Honoring Those Who Have Served
Each of our custom cards is printed on brass and can have black, red or blue ink. We can include any message you wish and even have the option to include a badge or logo to the card as well.
These cards would be the perfect way to honor:
Firefighters or police officers who have served in their departments for several years. You can choose whatever anniversary you would like, from 10 years to 25 or more.

Relatives of those who have given their lives in the line of duty and made the ultimate sacrifice.

People who have dedicated their lives as firefighters or police officers and are now looking to retire (or have retired).
Each one of the cards comes in a clear, plastic sleeve for protection and longevity. In addition to these honorary cards, we offer PBA Family Member Gold Cards for police departments. Bulk pricing is available.
American Trade Mark is proud to honor our firefighters and police officers, who protect and serve us every day. These cards are a wonderful way to show your appreciation for their efforts as well. Please feel free to contact us for more information, or download our free catalog from this Web site.