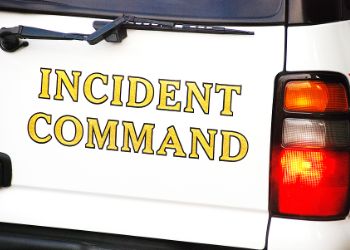 According to statistics from the National Institute for Occupational Safety & Health, many of the leading causes of death for both civilians and firefighters can be the result of poor management transfer. Here are the top five contributors.
Inadequate Risk Assessment
Lack Of Incident Command Systems (ICS)
Inadequate Communications
Lack Of Firefighter Accountability
Lack Of Standard Operating Procedures
Transfer of incident command is the process of verbally and physically moving responsibility for being in charge of incidents from one commander to another's accountability. When "fires go wrong," the results can often be attributed to the lack of a strong ICS, an issue that is being tackled as firefighters are going through training and compliance courses.
Why Command Management Is Transferred
A management transfer of command within an agency can be necessary for several reasons. While there may be incidents that arise for this step to become a possibility, sometimes another agency or jurisdiction is legally required to take command. Some other causes are listed below.
The Need For Greater Efficiency Or Effectiveness
Incident Complexity Changes
The Need To Relieve Personnel After An Extended Shift Duration
Personal Emergencies Arise
Agency Administrators Or Jurisdictional Executives Direct A Command Change
It is important to note that the on-scene arrival of more qualified personnel or a new commander doesn't necessarily mean that incident command has been transferred. However, those who are more qualified may assume command when the procedure falls within the agency's guidelines and is necessary to maintain site safety and intervention effectiveness.
These requests should be approved by someone within the attending agency with a higher level of jurisdictional responsibility.
Proper Transfer Of Command Procedures
A primary goal of ICS procedures concerning transferring command with minimal disruptions is to provide extra safety for those affected by the incident and those on the site. While memorizing a checklist isn't likely to help, referring to guidelines from time to time will help these steps become a systematic approach that can help prevent disasters.
Some key procedures for transferring command include exchanging the intent to do so face-to-face between commanders and the team. A briefing should capture important information needed to continue effective and safe operations at the site. The specific date and time of the transfer should also be documented and reported to protect all personnel involved in incidents.
Need EMS Or Fire Response Supplies?
Here at American Trade Mark Co., we work with fire departments across the nation and the world, making us a leader in the industry. From our personalized customer service and fast delivery to providing superior products, you can rely on us to meet your and your community's needs. Contact American Trade Mark Co. today with questions about how we can help your department thrive.