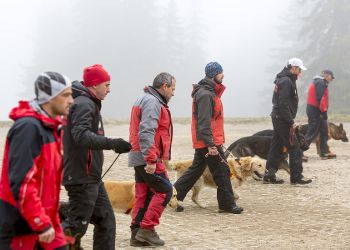 Locate victims while keeping your first responders as safe as possible with ICS for search and rescue teams. Whether you're dealing with a fire, building collapse, construction accident, urban, rural, or wilderness situation, there are steps you can take to manage and coordinate your rescue squads. Our heavy-duty, user-friendly incident command and accountability systems can help.
After all, efficient, effective, economical incident command starts with the right training and the right tools.
Can organize and handle single or multi-agency response situations.
Can expand and adapt to a variety of search and rescue operations.
Can adjust to newly implemented policies, procedures, and technologies.
Is customizable, cost-effective, and easy to use.
Managing Single & Multi-Agency Rescues
On a search and rescue call, organization is key. From initial incident site size-up to team duty designations and situation changes, you need to be able to receive, record, and report information clearly and quickly. This necessity is only compounded when the SAR operation involves multiple departments.
It's not unusual for fire departments, EMS teams, and local police squads to work together to locate missing and endangered people. Our incident command systems can easily adapt to different first responder specialties, and our tracking systems are simple and system agnostic. They can easily blend into any management system you already have in place.
SAR Tools For A Variety Of Environments
Not all search and rescue operations are going to happen in areas with perfect weather, visibility, or electrical and Wi-Fi access. You want an incident command system that can adapt to use indoors and outdoors and quickly shifting environmental risks.
Our command boards come with an easy-to-use and change dry-erase magnetic surface. You don't have to worry about powering up, plugging in, or fiddling with controls. You can use them indoors, outdoors, or even on the go.
Outdoors — Missing Hikers, Boaters & Skiers
Confined Spaces — Mine, Building, Or Construction Site Collapse
Indoors — Hazardous Material Facilities
Mixed Sites — Structural Or Wilderness Fires
Command That Evolves With Your Program
Maybe you've switched from plastic responder accountability tags to Velcro Passport system tags. Your response area could expand to include a national park or construction-heavy urban development project. Over time, the search and rescue incidents your team responds to can change along with the policies, procedures, and technologies you use to respond most effectively.
Our mobile ICS and dry-erase command boards are easy to set up anywhere. You can use them repeatedly, year after year, without doing any kind of permanent damage. Just because your action plan and tracking tech changes doesn't mean your command system has to.
Affordable, Customizable Rescue ICS
Add more rescuers to your squad. Install a radio holder onto your command board system. Create a layout that best fits your team's response capabilities and responsibilities. We can help you make it happen. Our search and rescue ICS tools are affordable, customizable, and available in a variety of materials and configurations.
Order ICS Tools For Search & Rescue Teams
Search and rescue operations have enough unknowns to worry about. Count on ICS tools from American Trade Mark to take the guesswork out of managing them. Contact us today to place your order or to learn more about how we can design a command board that works for your unique team.