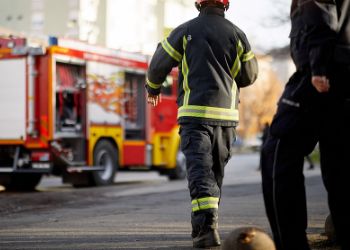 During one firefighting incident, just five firefighters responded to a call for help about a 100-unit apartment building fire for which 30 firefighters would have been the professional standard. Given the dire shortage of firefighters, the need for reliable volunteers is paramount.
Volunteers Could Be The Answer
Wondering how reliable firefighter volunteers help improve incident command? These voluntary contributors can be trusted to show up on time and be ready to respond to the incident at hand. All of which begs the question: How can your department recruit the right people? Here's a roundup of five tips for finding the best volunteer firefighters.
1. Make It Easy For Them To Find You
Today's volunteer firefighter candidates live on the internet. Therefore, if someone wants to learn how to become a firefighter, they'll likely search online first. Your website is an ideal place to make a compelling case for volunteering, stressing the importance of the role and the qualities needed for success, such as reliability. In light of this, your website should include comprehensive details covering the following:
Why a prospective candidate should want to join your department.
What benefits they'll gain from contributing (see #2 below)?
The training and equipment that they'll need or be provided with.
A FAQ covering all questions prospective volunteers might have.
In addition to building out your website, invest in your social media recruiting, as well.
2. Reassess Your Benefits Program
In addition to conventional benefits like health insurance, uniforms, and protective programs, today's workforce prioritizes intangible benefits like purpose, camaraderie, and contribution. Additionally, you can advertise the professional development opportunities you offer, such as leadership, problem-solving, and teamwork.
3. Implement Referral Bonuses
One of the best ways to find reliable talent while also boosting retention is through word of mouth. Asking your most reliable contributors for referrals is a win-win. When the new recruit completes their probationary period, you get a vouched-for volunteer, and your veteran volunteer gets a bonus.
4. NVFC & FEMA Recruitment Resources
The National Volunteer Fire Council's Make Me a Firefighter program is a free nationwide volunteer firefighter and EMS recruitment campaign. There's also a handy public website connecting departments with potential volunteers. FEMA offers Staffing for Adequate Fire and Emergency Response Grants (SAFER) specifically for directly supporting recruitment for fire departments and volunteer firefighter interest organizations.
5. Host A Recruitment Event
Getting recruits in the door for a tour, meet-and-greet, and overview of the application process is another way to move them through the pipeline. This also allows your department the opportunity to identify the best possible prospects.
Improve Fire Department Incident Commands
Our products offer solutions for more ways to improve incident command within your firefighting departments. From incident command boards to tags to ideas for more efficient ways to organize equipment, American Trademark is here to help.