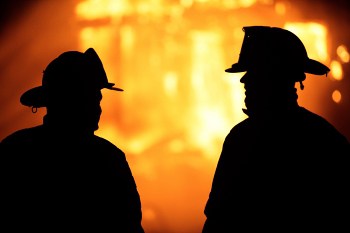 At American Trade Mark, we offer incident command boards for departments of all sizes and styles of firefighting fireground communications. Which is the right command board for your team? We've gathered some information to help you make the right choice.
Our Available Options
All of our incident command boards are made to stand the tests of a busy fire scene. We understand the need to keep things sturdy, yet compact, and most of all, to get all the information you need in one easy to use space.
Meeting The Needs Of Your Department
The needs of a big metro area fire department can differ greatly from a smaller, rural, or volunteer department. As you can see, our incident command systems are all about options. We want to help you set up, collect information, and use it to form effective tactics for excellent fireground communications regardless of the setting.
Residential Structure Fires
Industrial Fires
High-Rise Fires
Forest Fires
Car Fires
Brush Fires
Personalized IC Set-Up Options
Design a command board system that works like it was made for you. Let us know if any of the following features would complete your unique IC set-up.
Custom Layouts
Map Boards
Custom Engraved Magnetic Tags
Custom Sizes
Accountability Tag Collection
Accountability Tag Storage
Matching The System To The Call
Are high-rise fires your biggest concern? How about hazmat truck accident calls along your rural highway, or volunteer efforts during forest fire season? By choosing a customizable command board with flexible options like reusable dry erase surfaces and tags, or magnetic tag collection areas, you can save both time and money.
Most importantly, when you choose a command board system that provides space to collect the types of information you need, it's easier to track, relay, and change information quickly. When every second count, these features are so much more than a convenience.
Boards For Better Fireground Communications
Now that you know a little more about our incident command boards, we hope these considerations will help you choose the right one. If you don't see exactly what you need readymade, let us know how we can customize an option to better suit your department and style of fireground communications. Contact us at American Trade Mark today.