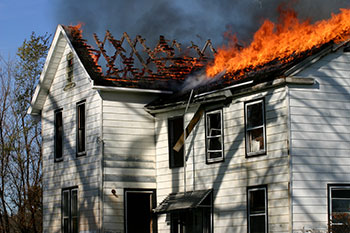 If you're wondering how to keep firefighters safe during defensive firefighting, count on the products from American Trade Mark for optimal fireground safety. More and more fire stations are relying on accountability systems to keep firefighters safe and free of injury during a defensive attack. We look forward to helping you keep your team safe.
Our Defensive Firefighting Products
Fireground safety products should fit your fire department size as well as the specific safety hazards you face. Our firefighter safety products are heavy duty and customizable to meet the needs of your particular department. They primarily include accountability systems, a variety of command board systems, and high-quality labels for both fire equipment and apparatus. The defensive firefighter gear at American Trade Mark includes:
Fire Safety During Defensive Fire Tactics
The tactical plan of a defensive attack requires firefighters to administer an exterior flow of water to a burning structure to reduce the dangers of the fire spreading. When you cannot feasibly enter a burning building or the plan of attack changes and it's time to exit, you want gear to make sure everyone is where they should be. You also want to make sure your firefighters know where new injury hazards lie as they arise.
Organizing Your Squad During A Defensive Fire Attack
Incident safety commanders know how difficult it can be for active firefighters to keep track of time in the line of duty. To stay organized and keep individual firefighters from injury and fatigue it's important to know where each firefighter is and how long they've been fighting the fire. When defensive firefighters have been tirelessly on-the-line, a command board and accountability passport system can help prevent fireground firefighter injuries by making sure everyone takes a breather from the hot zone.
Avoiding Fireground Safety Hazards
Extinguish the fire without mishaps with an organized fireground safety system. Our job at American Trade Mark is to make sure our nation's firefighters have only the best and most effective defensive fire safety products. Our command boards allow you to mark fireground safety hazards before defensive fire tactics begin. We can help you keep hazardous sectors visibly marked for all emergency response crews as the scene evolves.
Keep Your Defensive Firefighters Safe
Our defensive firefighting accountability equipment will help to make organizing, timing, and dispatching on the scene as quick and safe as possible. For all your firefighter safety and accountability equipment, rely on us at American Trade Mark. Contact us for more information on how to keep firefighters safe during defensive firefighting with our products. We look forward to helping you with all of your incident staging and fire hazard accountability system needs.