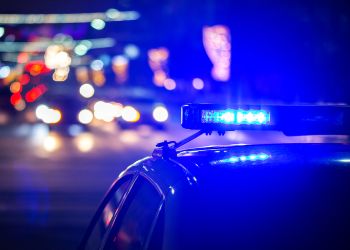 Police incident command is essential for ensuring the safety of officers and the public. At American Trade Mark, we've put together 6 tips and tools to better your department's ICS strategy.
Clearly Lay Out Your Command Structure
Incorporate ICS Into Daily Operations
Test Your ICS Regularly
Collect Feedback From Your Officers
1. Use Accountability Tags To Track Personnel
Accountability tags track police personnel as they enter or exit a call. Your incident commander will know who to contact if an area turns dangerous due to perp issues, chemical exposures, explosions, and other developing problems. Use accountability tags to ensure that each officer returns safely.
2. Add Reflective Helmet Decals
Add reflective helmet decals that officers can wear during specific incidents. If a helmet is required, place a decal on each helmet so it is easy to track who is responding to a specific situation. Adding these decals can make it easier for officers to recognize who is involved in the response process.
3. Clearly Lay Out Your Command Structure
In chaos and confusion, officers may not know exactly who they are reporting to during a specific incident, especially in multi-department response situations. Having a dry erase command board that lays out the command structure at an incident can make it easier for officers to figure out what their specific duties might be.
Used alongside accountability tags, responder names can easily be moved around the board, adjusting the command structure as required.
4. Incorporate ICS Into Daily Operations
While a Police ICS is commonly used for major incidents, it might be helpful to incorporate an ICS into daily operations. That way, officers live this structure every day and will be used to it when a serious situation arises.
5. Train & Test Your ICS Regularly
Your ICS must evolve with your police force. All officers should be trained on the ICS model regularly. Then, run tests and drills to see if anything has to change or improve.
6. Collect Feedback From Your Police Force
Finally, collect feedback from the officers who live this system every day. See what they would like to change or improve. If the officers know their opinion is valued, they are more likely to buy into your incident command system.
Order Incident Command & Accountability Systems
If you need products to support your personnel accountability systems or police ICS anywhere in the United States, contact us at American Trade Mark. We would be honored to assist you.