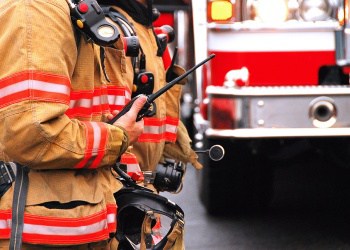 First Responders should have five functional areas set up within their Incident Command Systems (ICS) to work together to respond to emergencies. Department assets used in response to incidents are organized under Command, Operations, Logistics, Planning, and Admin/Finance. A good ICS will provide guidance to Firefighters, EMS, and Law Enforcement on organizing resources and ways to manage an emergency response across these five areas.
Command
Operations
Logistics
Planning
Admin/Finance
1. Coordinate Functions With Command
The role of command is to define goals as they relate to any incident and related objectives for those goals during the operation. Because personnel safety is paramount, the Commander, Safety Officer, and Public Information Officer all work closely with Senior Advisors and a Senior Liaison as part of this grouping. Command will work directly with Operations, Logistics, Planning, and Admin/Finance to coordinate the functions of those four teams. We provide command boards to help you efficiently coordinate your activities.
2. Determine Strategies With Operations
Operations teams have the job of determining the strategy and actions that need to be executed to meet those goals and objectives that Command initially set in place. Regardless of Agency, to execute efficiently, first responders will all have to be on the same page for this and other functions. Operations must coordinate, then perform the approach methodology to get to those response objectives, whether dealing with wildfires or mass casualty events.
3. Sourcing With Logistics
The Logistics group will support both Command and Operations by sourcing the supplies, equipment, and personnel for the mission. Members of this group also handle operational facilities and maintain technical support of equipment and processes.
4. Process Information With Planning
In addition to supporting the incident's planning, this team prepares for contingencies and demobilization. The planning function supports Command and Operations in processing all the incident information. Additionally, Planning bears the responsibility of coordinating all information activities across the entire system of response.
5. Track And Process With Administration & Finance
Administrative and Finance teams track administrative matters and process expenses for Command and Operations. This function must also handle all regulatory compliance or licensure requirements. And financial accounting is also done in this area. Accountability Tags are key in maintaining personnel safety for deployed first responders and we work closely with Admin/Finance teams to order and re-order these items.
Contact Us For A Free Estimate
Connect without our team at New Jersey-based American Trade Mark company to provide quality Incident Command Systems (ICS) to first responders nationwide. We are here to support first responders nationwide in this effort with fire equipment tags, decals, as well as our firefighter accountability tracking boards.