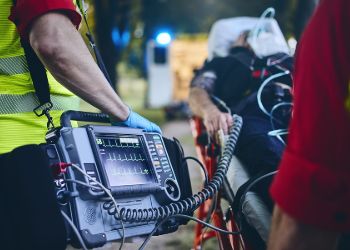 American Trade Mark provides mobile incident command systems to emergency responders nationwide. For EMS teams who manage responses to a variety of situations, our dry erase command boards and Case Commander systems keep you organized on the go.
Take Advantage Of Advance Preparation
Stay Flexible & Mobile
Easy Information Tracking & Visualization
More Effective Coordination
Customizable Products To Fit Your Team
Advance Preparation For Emergencies
A mobile incident command system (ICS) can collect information about the scene, your resources, and your people in a compact space. Whether you are responding to a natural disaster or a violent situation, you will have all the necessary starting details at your fingertips.
Mobile ICS keeps you ready to support your team and delegate your resources.
Quick Mobility To Emergency Scenes
No plugs or WiFi necessary. We offer several different user-friendly sizes and command board system options so that you can choose an ICS for your specific vehicle and your unique needs. You can move more quickly and confidently when you are equipped for large or small emergency incidents in any location.
Visualize Your Entire Team On-The-Go
When disaster strikes, a portable ICS will help you see the entire evolving situation at one glance. This will enable you to prioritize resources and track the assignments of team members without feeling restrained or limited by location.
Coordinate Your EMS Team
Movable magnetic labels and a customizable dry erase surface help you manage many tactical details from one central location. As you liaise with various departments and resources, your command system will keep all the data organized and current.
Portable Products For A Variety Of EMS Calls
Do you work from the back of a large truck? Or are you using the front seat of a car or ambulance? Maybe you want to anchor your system to your steering wheel when you are parked. We have a specific product for each situation.
Ask about our customization options for emergency medical response for a mobile ICS with an even better fit.
Our products can include a variety of resources such as tactical worksheets, stopwatch timers, LED lights, dry erase surfaces, weatherproof cases, and magnetic tags.
Customize Your ICS
We can design an ICS board for the types of information you need to collect and manage. Custom engraved tags represent your unique tasks, officers, and resources. We offer a tactical accountability board as well as a storage box to hold all the custom magnetic tags. Choose the size and system that will keep you organized and ready for the next emergency situation you face.
Order A Mobile ICS For Emergency Responders Today
Now that you've considered the benefits of our systems, it's time to take the next step in your emergency preparedness. Explore American Trade Mark's online catalog or contact us to place your order today.