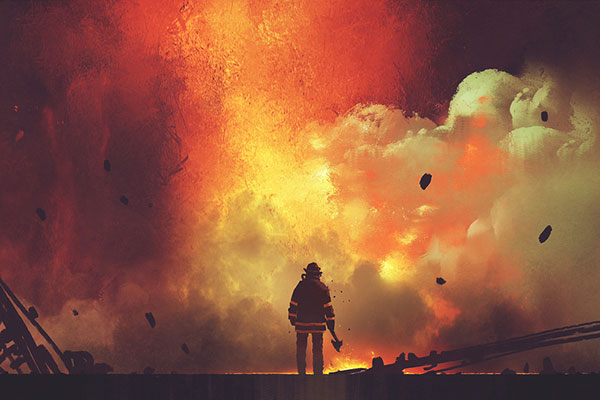 At American Trademark, we want to help you with risk management and firefighter injury prevention. Risk management for firefighter injuries is a proactive approach to fire scene safety that begins long before a call comes in. Policy changes and new program implementations may seem like a complicated hassle, not to mention a costly expense to many departments. We hope that we can be a part of an effective, manageable plan that works for your team.
Risk Management Strategies For Success
Ideally, fire department risk management is designed to identify problems before firefighter injuries occur. By targeting situations that could lead to potential hazards, you can reduce injury or loss to your department. Here is a simplified example of the steps needed to put your risk management plan into practice:
Identify Existing Risk Factors
Analyze & Prioritize Them
Determine Interventions And Controls
Train Personnel And Implement Controls
Monitor And Manage The System
You will have to assess which health and safety risks are a high priority and address these first. After this risk assessment, determine what needs to change. Then, train personnel, post necessary signage, get feedback and retrain as necessary.
The Best Effort Is A Team Effort
Feedback is key when it comes to risk management in the fire service. A risk management plan is only as good as its implementation and a risk management system is only as good as its management as a whole. All of this becomes easier when everyone is on board, rules are clearly posted, and the benefits are clearly explained.
People in critical roles, for example, those handling communications, maintaining vehicles, managing self-contained breathing apparatus (SCBA), and handling personal protective equipment (PPE) are more likely to comply with standards when they feel heard. New personnel must also be trained on the specifics of your department's specific plan of action for risk management.
Here To Help You Avoid Firefight Injury
Preventing death and injuries to firefighters is a priority we both have in common. You want to reduce injuries and other fire service risks. We want to help you see results. At American Trademark, we carry accountability products to help you manage your fire scene and support your risk management plan. Contact us today to see how our products can assist you.