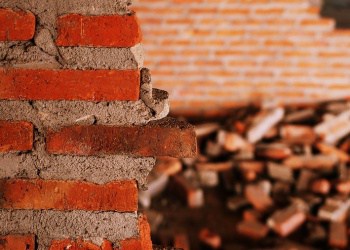 A building collapse situation has the potential for serious harm to emergency personnel with extensive damage to equipment. Keeping your team safe is paramount and incident commanders should know where each firefighter is at all times. Incident command systems are important tools in securing your department's first responders' safety.
Incident Command Systems
First responders nationwide rely on American Trade Mark Company for safety and accountability tools like these Incident Command Systems.
Safe Practices Minimize Potential For Damage
NIOSH Advocates For Accountability
Manage The Chaos
Accountability Tags Work
Safe Practices Minimize Potential For Damage
Stand back a distance that's about 1.5 times the height of the building. This will create a collapse zone. Staying aware of your surroundings can save you from injury. Observe the structure and note where your team members are. Accountability tags and tracking systems help when used correctly.
NIOSH Advocates For Accountability
The National Institute for Occupational Safety and Health (NIOSH) requires that departments "ensure that the incident commander maintains accountability for all personnel at a fire scene—both by location and function." A commander must be able to track the movements of each crew member. Systems with accountability tags make this easier, especially when you can't establish a sufficient collapse zone.
Keep A Handle On Things
Maintain order of hectic fire grounds with an appropriately designed incident command system with our case-style system used in towns and large cities. Manage large or small incidents from this command center where you have the best vantage point. This tool is useful for staffing, sizing up the scene, and assigning tasks.
Incident Command Stations Include:
Dry Erase Surfaces For PAR, Special Hazards, etc.
Ability To Sketch Incident Layout
Ability To Place Magnetic Tags for Equipment, Officers, Crews & Assignments
Ease Of Tracking Officers & Crew Out On Assignment
Fully N.I.M.S. Compliant
Printed Worksheet
LED Light
50 Custom Engraved Magnetic Tags
How Accountability Tags Work
Each firefighter is issued an accountability tag, which is handed over to the Sector or Safety Officer before working the incident. This way, safety officers know who is in the work zone and who has returned safely and collected their tags. Departments may also have a set of tags issued for "tagging in" to a status board when getting on the fire truck. We help departments to customize tags.
Contact Us For A Free Estimate
We make it easy to implement an American Trademark Incident Command System in New Jersey and nationwide. Protect your department personnel on a building collapse scene with our accountability systems. Call us today for a free quote on these tools to help keep your crews safe in the field.