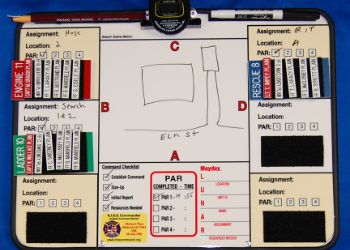 When emergencies strike, effective incident command strategies save lives. However, methods employed to manage incidents must be carefully adapted to the type of area they occur in. Typically, urban areas demand precise coordination and crowd management, while rural regions require resourcefulness and creative solutions.
Challenges Posed By Remote, Rural Areas
Vast open spaces and sparse populations pose their own set of challenges for incident command. The most remote areas can be very far from emergency services, delaying response times and making logistics challenging. Moreover, rural communities often have fewer resources, infrastructure, remote communication devices, and personnel available for incident response. Fortunately, you can take the following steps before disaster strikes.
Rural Command Strategies
Establish pre-existing mutual aid agreements with neighboring jurisdictions for quicker resource mobilization.
Deploy mobile response teams equipped for remote operations, including off-road UTVs and satellite radio communication.
Train local volunteers in basic emergency response protocols to bridge the resource gap.
Teach civilians self-sufficiency, first aid, and resourcefulness while waiting for first responders to arrive.
Disaster Management Challenges In The "Concrete Jungle"
Urban areas have separate challenges despite having more resources and personnel than remote regions. A high population density in confined spaces makes rapid evacuation, medical response, and crowd control especially challenging in emergencies. Leaving panicked civilians to flee on their own can turn deadly due to stampeding and "crowd crushes" in highly condensed areas. Moreover, complex infrastructure–like public transportation systems and skyscrapers—can hinder response efforts and require specialized tactics.
Urban Command Strategies
Streamline the communication channels among response teams for real-time updates.
Coordinate with local agencies and NGOs to pool resources and expertise.
Utilize incident management software to track resources, personnel, and progress.
Keep civilians in the loop as the situation unfolds, and inform them how they should (or shouldn't) respond.
Prioritize crowd management and public safety to prevent mass panic and ensure smooth evacuation.
Adaptability Is The Key To Successful Outcomes
First responders must recognize that no situation is exactly the same—and neither are all urban and rural command strategies. Flexibility and adaptability are key traits, although a few of these tips are universal:
Assess the unique characteristics of each incident and adjust strategies accordingly.
Conduct regular drills and training exercises tailored to the specific challenges of the area.
Maintain open communication and collaboration with local agencies, organizations, and community members.
Continuously review and refine incident response plans based on lessons learned from previous incidents.
Adaptable Incident Command Equipment Delivered Nationally
Response strategies are not one-size-fits-all—they must be molded to the needs of the area where they're employed. By understanding the unique challenges and using adaptable strategies, your team can effectively respond to any emergency, regardless of whether it's in a bustling city or the quiet countryside. Accountability tags and command boards are necessary everywhere—which is why you can count on American Trade Mark to meet those needs. Browse our inventory today to learn more.